PROFESSIONAL MITER PROTRACTOR
$29.97
$60.00
SAVE $30.03
Get Exact Measurement Every Time With Ease!
This Professional Miter Protractor eliminates calculations, reduces errors, and provides greater accuracy for a miter cut. It is easy to use by just set your saw to the angle shown on the protractor. Upside down or backward, the reading is always correct. 
The miter cut arrow and inner scale indicate the exact miter saw setting for an accurate miter joint every time. The single-cut arrow and outer scale indicate the exact miter saw the setting for fitting a single piece to an angle.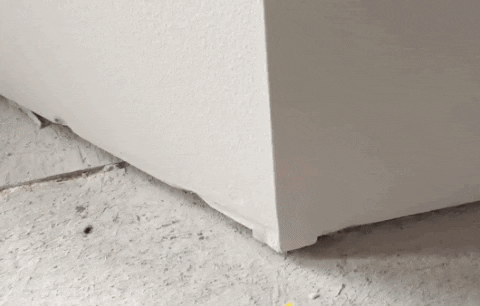 FEATURES:
High-quality and Durable


Made from durable hardened plastic, this miter saw protractor is superior and stronger than traditional plastic angle finder. It is resistant to scratch and very durable.

Portable and Convenient


With its adjustable and foldable design, not only is this trig jig easy to use, but also convenient to carry.

Ensures a smooth and precise operation


Get precise measurements every time with ease and saves time and effort. 

Easy and practical to use


Features a one-handed operation with a unique tightening mechanism for that easy and quick measurement. 
SPECIFICATIONS:
Product weight: 

113 g

Product size:

 10.5 x 5.8 x 0.8 cm

Color:

 Yellow & White
PACKAGE INCLUDES:
1 x Professional Miter Protractor